Chunky hake goujons

2 people

10
Ingredients:
• 2 fillets of hake 
• 100g Breadcrumbs 
• Vegetable oil, for frying 
• 3 Eggs, beaten 
• 1 tbsp Pink peppercorns, crushed 
• 1 tbsp Lemon zest 
• 1 tsp Sea salt 
• Tartare sauce to serve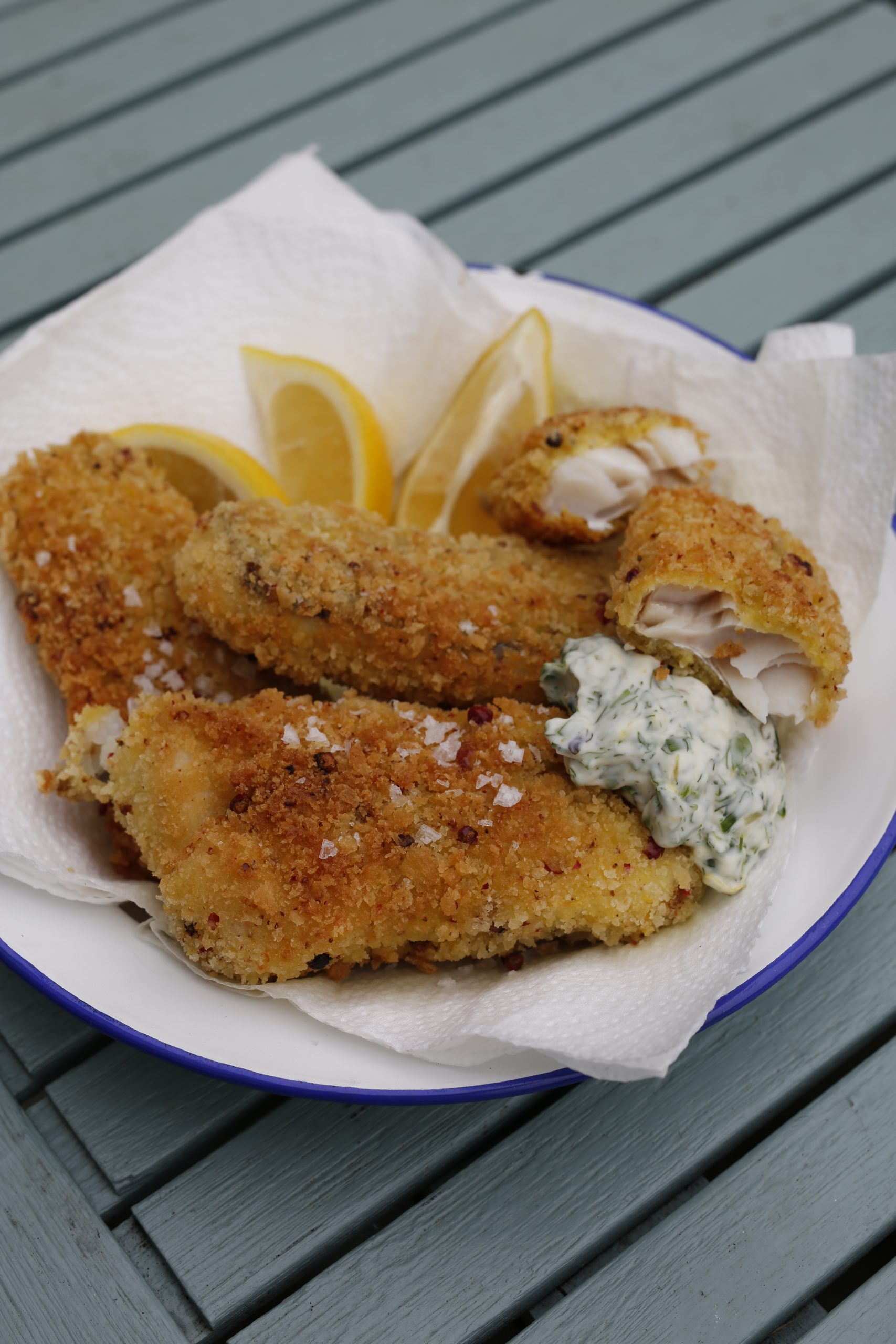 Method:
1. This simple twist to classic fish fingers with beautiful hake is made special with the combination of aromatic pink pepper and lemon. Slice your Hake into even sized goujons and dip in seasoned flour. Preheat your oven to 180˚C 
2. Make a breadcrumb mixture with pink peppercorns, sea salt and lemon zest 
3. Next pane by coating in egg and then the zesty breadcrumbs. 
4. Fry in a little oil to crisp the breadcrumbs and then transfer to a lined baking tray and bake for 8-10 minutes. Serve with a fresh tartare sauce.