Billy Rowney's hake brunch

2 people

Prep 2-3 hours & Cooking time 45 mins
Ingredients:
2 fillets of hake
50g butter
Sourdough toast
100g Artichoke hearts
1 tbsp Capers
2 Poached eggs
For the Hollandaise:
Melt 200g butter and whisk with 5 egg yolks, ½ tsp Dijon mustard, 1 grated garlic clove, and a squeeze of lemon.
For the cure:
50g Sea salt
50g caster sugar
1 tsp Lemon zest
1 tsp Pink peppercorn
1 tsp Yellow mustard seeds
1 tsp Fennel seeds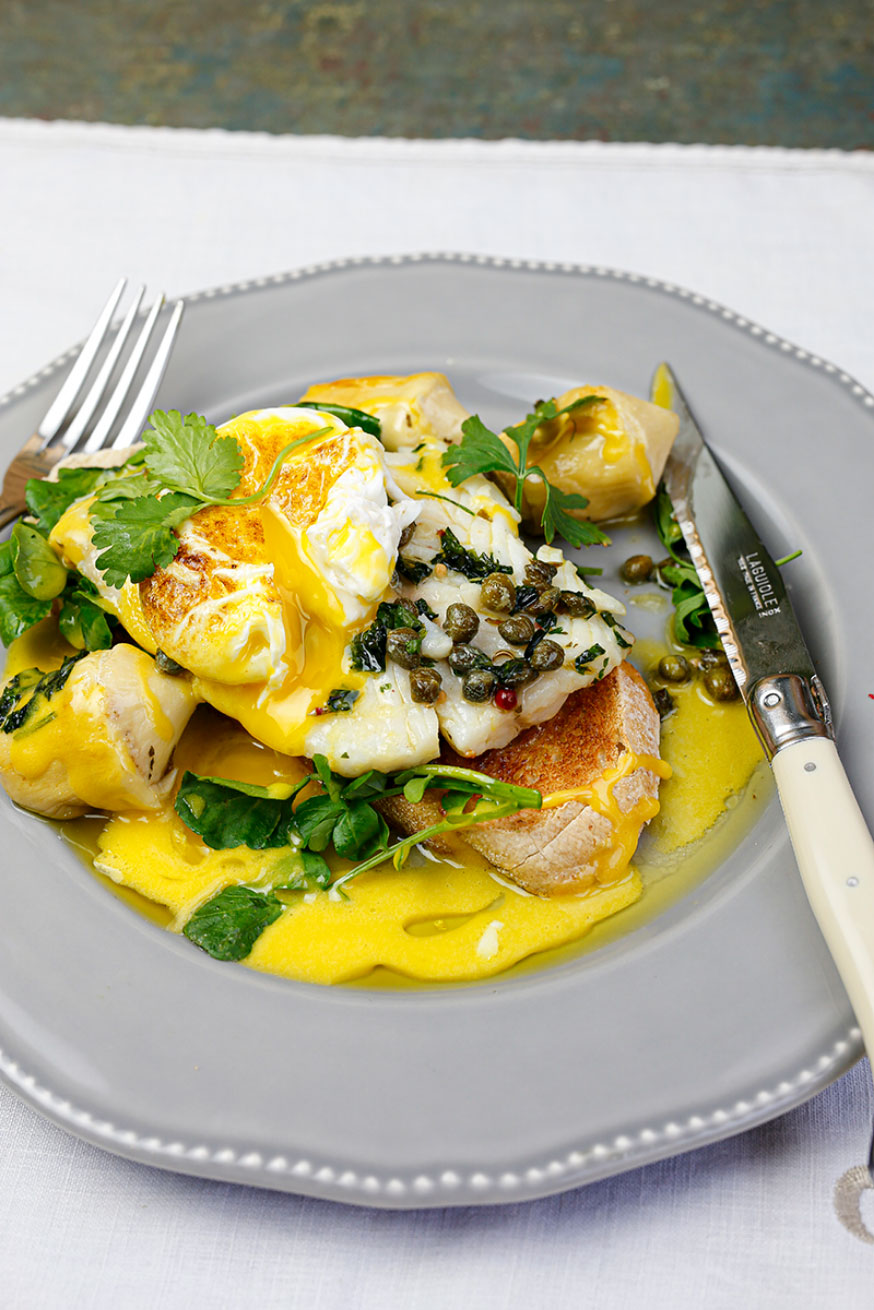 Method:
Cure your hake by first removing the skin and then coating in your cure. Leave in the fridge for 2-3 hours and then rinse under cold running water. Pat dry and pan fry in a little butter.
When pan frying the hake, add in your artichoke, capers and a squeeze of lemon.
Serve on toast with a poached egg, and torched hollandaise sauce.