Miso glazed sea bass with broccoli rice

2 people

15
Ingredients:
2 fillets of sea bass
1 tbsp sesame seeds
75ml soy sauce
75ml apple juice
1 tbsp miso paste
1 tbsp honey
1 tbsp sesame oil
For the Broccoli rice
1 broccoli, blitzed until rice texture
50g cashew nuts, blitzed
1 tbsp sesame oil
For the stir fry veg:
3 spring onions
Handful of samphire
100g water chestnuts, sliced
100g shitake mushrooms
1 red chilli, de-seeded and sliced
1 tbsp sesame oil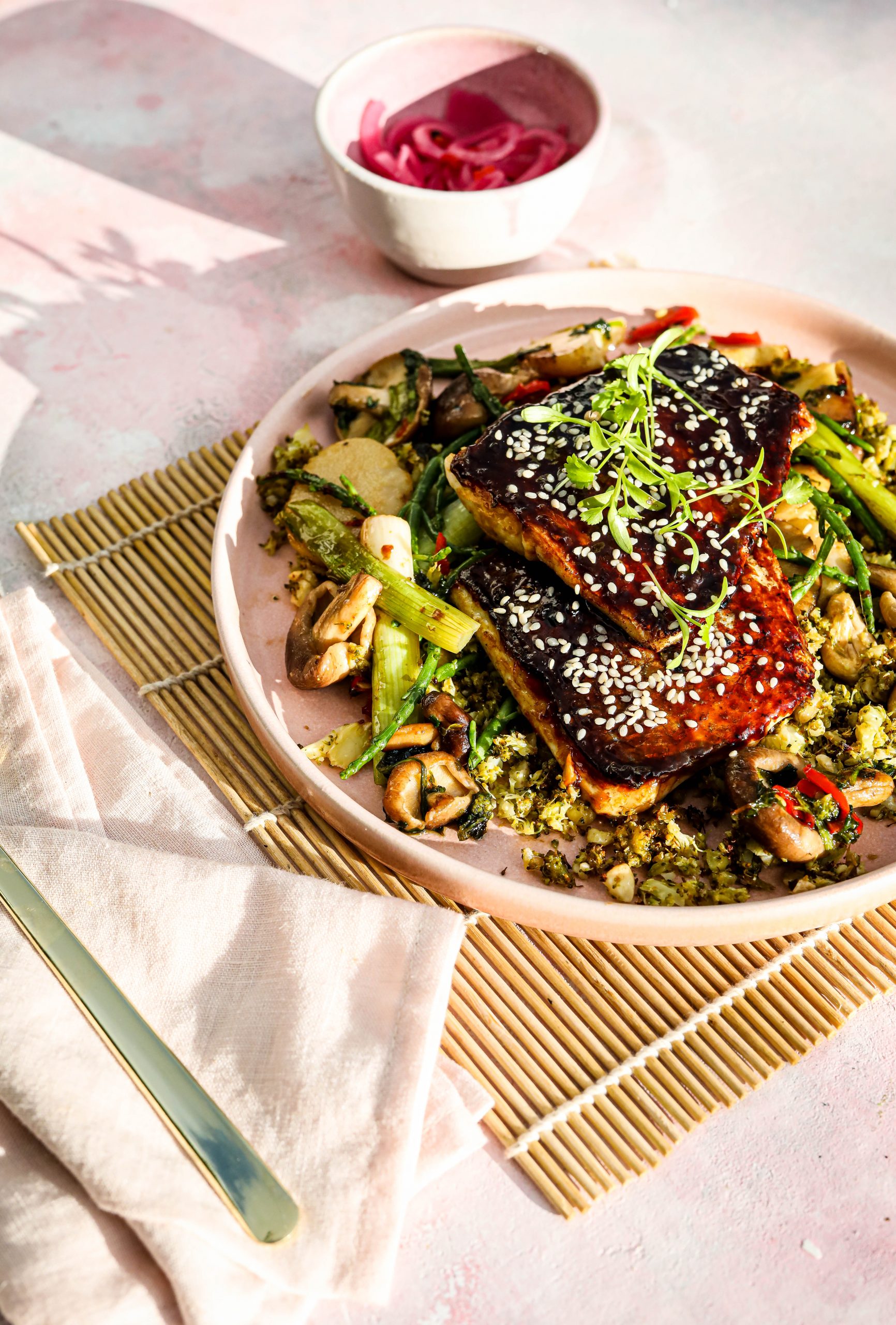 Method:
Preheat your oven to 180˚C and roast the broccoli and cashews for 15 mins.
For the stir fry veg simply cook in oil until soft for 3-4 mins with chilli.
Then make your miso glaze by reducing the miso, soy, apple juice and honey in a small pan. After 4-5 mins the glaze will be thick, glossy and sticky. Then remove from the heat and cook your sea bass.
In a non-stick pan heat some sesame oil and sear your bass, skin-side down first, and cook for 3-4 minutes. Then using a pastry brush glaze the fish and turn. Repeat and remove from the heat to brush again in a thick layer of sweet umami-rich miso glaze.
Serve the fish on a bed of broccoli rice and stir fried veg.