Cajun bass broth

2 people

30
Ingredients:
Pan seared Sea bass and Cajun broth
Serves 2
For the bass:
2 fillets of sea bass, scored skin
1 tsp sea salt
1 tbsp olive oil
For the broth:
100g diced chorizo
1 stick of celery, finely diced
1 shallot finely diced
½ red pepper, finely diced
6-8 cherry tomatoes
2 cloves of garlic
1 red chilli, finely sliced
2 tbsp chopped coriander
1 tbsp chopped thyme
1 tbsp Cajun seasoning
Pinch of saffron
100ml white wine
150ml stock
2 tbsp olive oil
Pinch of smoked sea salt
8-12 cooked mussels [optional]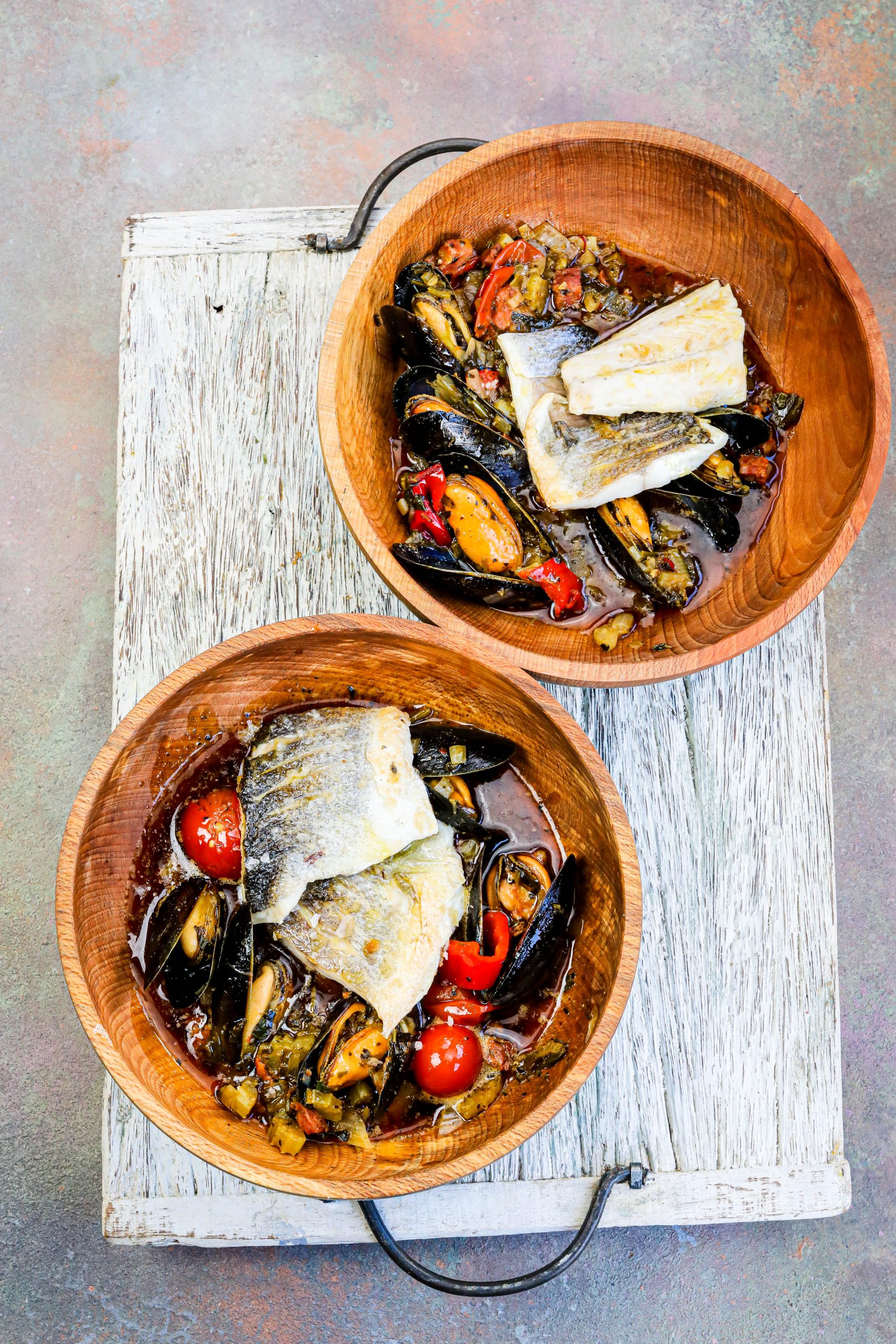 Method:
Start by making your Cajun broth. In a frying pan cook your chorizo in oil with onion, celery, pepper, garlic, chilli and spices. Sauté for 5-10 mins until soft.
Next add in your tomato, herbs, saffron, stock and white wine. Reduce the temperature and simmer for 5 mins. Heat cooked mussels in the broth and stire well for a surf n turf element.
In a frying pan heat olive oil and then season your sea bass with sea salt. Place into the pan skin side down. Cook for 3 mins then turn over and cook for a final 1-2 mins. The skin should be crispy but not burnt.
Serve a generous bowl of warming broth with pan fried sea bass on top.